Before I give you my detailed pick of the 5 best bushcraft knives, I think it's only fair to the newcomers out there to fully understand the meaning of the term "bushcraft" and why one needs a good bushcraft knife.
Mostly used in the Anglo Saxon countries such as the US, Canada, New Zealand and Australia, Bushcraft is a term that signifies and represents wilderness skills. It's all about living in the wilderness (or natural surroundings) and learning the skills to survive in that kind of environment. So for all the budding survivalists out there, Bushcraft means that you need to learn essential outdoor survival skills such as tracking, hunting, skinning, building fires and shelters along with using important survival tools such as axes, machetes and survival knives!
The term came into existence when it was coined by the "Bush Tucker Man", Les Hiddins and Mors Kochanski. Both of them were nature lovers and outdoor survivalists.
One of the key skills in bushcraft is choosing the best bushcraft knife as it will form a key tool in any outdoor situation that you encounter. I can't specifically tell you one brand or knife that is the best (thanks to the hundreds of brands and manufacturers) and that's why I've decided to offer a detailed review of the 5 bushcraft knives that I've personally used and found to be excellent.
However, before I move onto the list, it's extremely important that one understands what common mistakes to avoid while choosing the best bushcraft knife.
A lot of young people watch movies and think that the "Rambo" knife is the ultimate bushcraft knife because it looks so cool. Unfortunately, that's not the case because usually these "Rambo" knives are cheap and of low quality and serve no real purpose in outdoor survival situations. Yes, there are some good "Rambo" knives out there but sadly, that's an exception and you should avoid this kind of knife.
Another common mistake that people make while buying bushcraft knives is that they go in for a folding one. Always choose a full tang bushcraft knife and keep the folding one as a secondary tactical tool.
Best Bushcraft Knife for the Money – Top 5 Bushcraft Knives
All right, so without any further ado, I give you my personal list of the top bushcraft knife for the money:
One of my personal favorites when it comes to bushcraft knives is the Mora knife. Made in Sweden, these knives are of the highest quality and truly have the biggest "bang for the buck" for any type of bushcraft knife.
And the best part is that the price tag it's available at makes it the "best bushcraft knife under 50 dollars" by a mile!
This fixed blade knife features a 3.2 mm thick carbon steel that is coated with an anti-corrosive so you don't need to worry about rust and corrosion. The total length of the knife is 9.1 inches while the blade length is just less than 4.5 inches.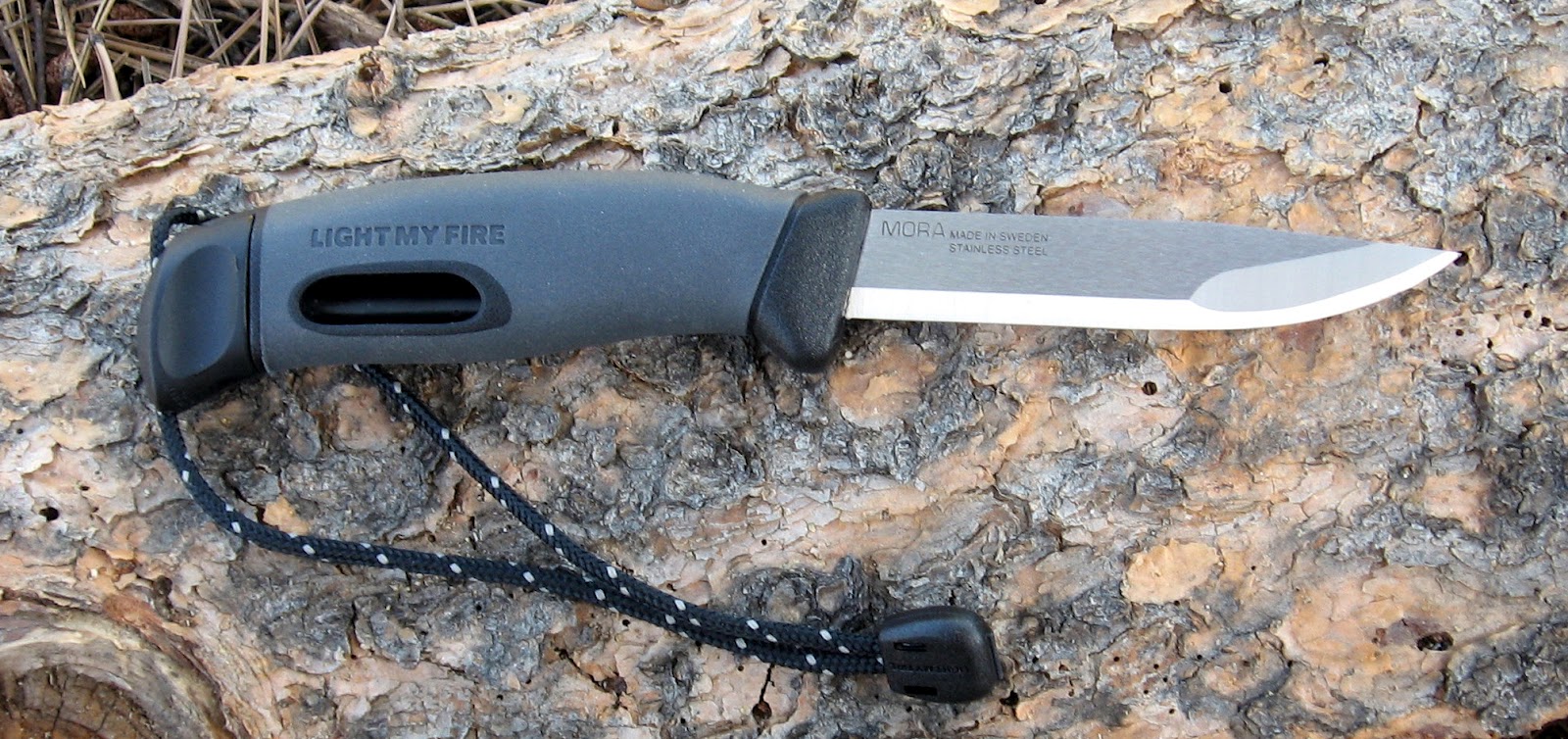 Click Here to see Morakniv Pricing, Ratings, and Reviews on Amazon.com
I liked the fact that it came with a high friction rubber grip because mostly the conditions that you'll be using this knife will involve some amount of sweat and for such situations, you'll want to have a good grip on your bushcraft tool.
The spine of the blade has very sharp 90 degree angles and this is extremely useful when you are scraping tinder or working with fire steel. The Mora bushcraft knife performs all types of tasks such as dressing game, cutting wood, preparing feather sticks and cutting cordage.
All in all, the best bushcraft knife you'll ever find so I suggest you pick one up at the earliest!
The 2nd knife on this list is the SOG Seal pup and it's one that you should buy if you also want to go in for the "cool" look. This partially serrated tool is the ideal size for hiking, backpacking and more and features a 4.75 inch AUS8 stainless steel blade.
I loved the rugged and durable zytel handle and the fact that this one comes equipped with a MOLLE compatible nylon sheath. It is light weight, takes abuse pretty easily and holds its edge extremely well. Hell, I've even used this bushcraft knife for Batoning purposes!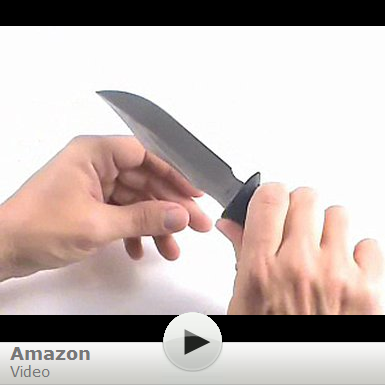 Click Here for SEAL Pup Pricing, Ratings, and Reviews on Amazon.com
The sheath is a good size and has a nice compartment that can hold a multi-tool or a sharpener. Overall, a great knife for your bushcraft needs.
Another one of my personal favorites that makes it to this list of the top bushcraft knives is the Ka-Bar Becker BK2 Companion Fixed Blade Knife. For less than $70, you can pick up this all in one survival/outdoor/hunting knife (although considering its durability and quality, this one seems more like a $200 knife)
With an overall length of 10.5 inches and blade length of 5.5 inches, this beauty is long enough for those sweeping motions and is extremely effective when it comes to cutting and chopping your way through foliage.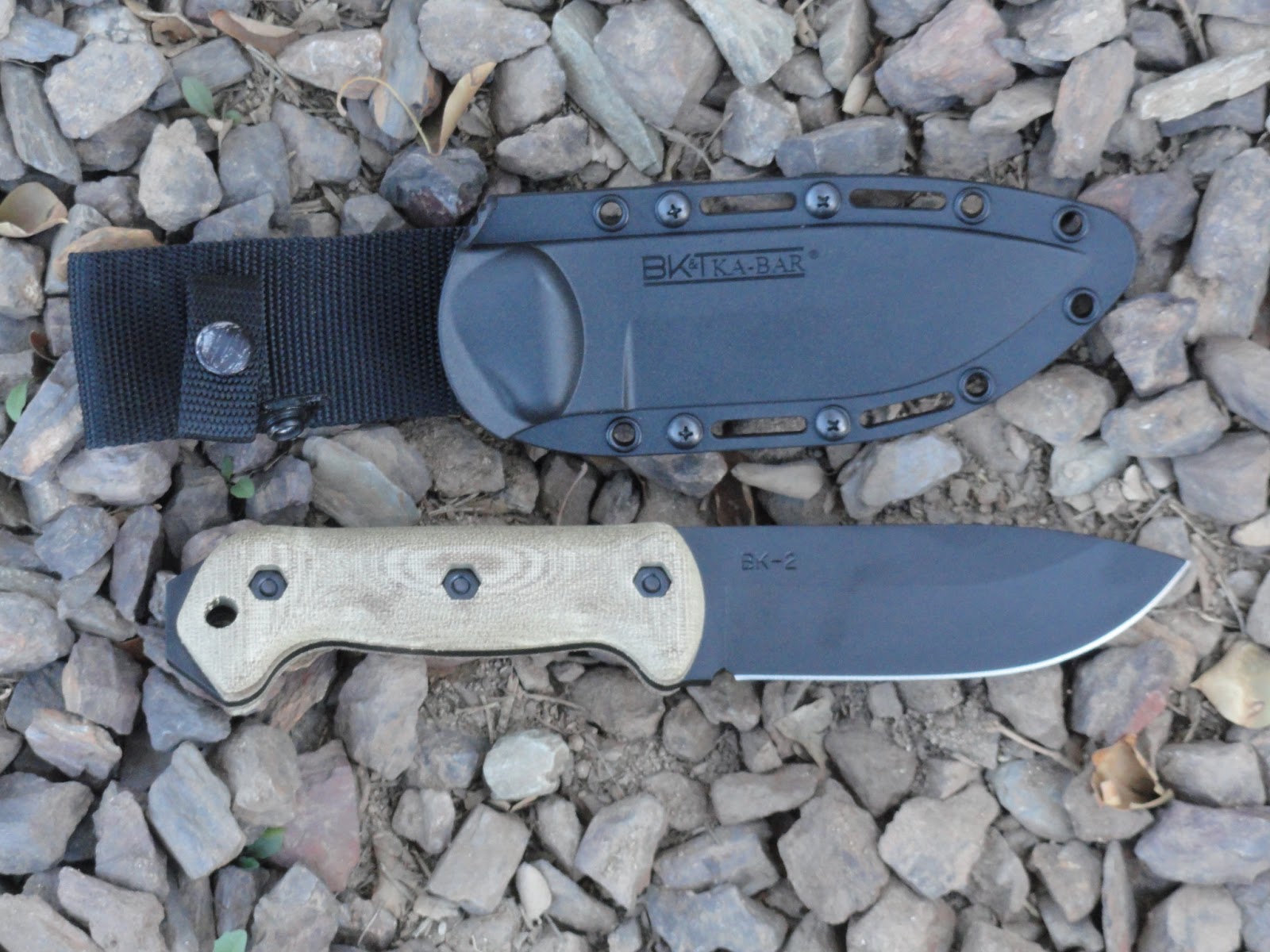 Click Here for Ka-Bar Becker BK2 Pricing, Ratings, and Reviews on Amazon.com
This survival tool has been designed by Ethan Becker who is a survivalist, mountain climber, and chef and is an expert at designing these Busse-style ultra-thick high-quality steel fixed blades. This one is no short sword or silly Rambo knife and you can baton through a piece of steel pipe and then go skin a rabbit or fillet fish or whittle an oak spear with this knife if you want to. Amazing is the word for this knife!
With a 3.5 inch long blade that's made of high carbon steel, the Tom Brown Tracker is another great bushcraft knife that comes with a good Kydex sheath and 2 rotating steel spring clips
A true bushcraft knife in every sense, this full tang knife can be used in a variety of situations from filleting fishes to gutting out game. It might be a little expensive at around $200 but believe me, it's worth every penny.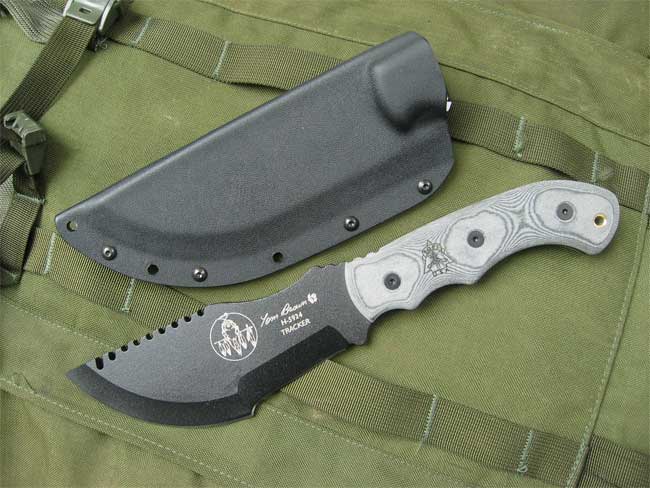 Click Here for Tom Brown Tracker Pricing, Ratings, and Reviews on Amazon.com
Remember not to carry this knife scout style as it will drop off due to its size and weight.
And finally completing my list of the best bushcraft knife is the Spyderco G-10 that has been designed exclusively by the famous expert Chris Claycombe and is truly one of the top bushcraft tools in the market at the moment.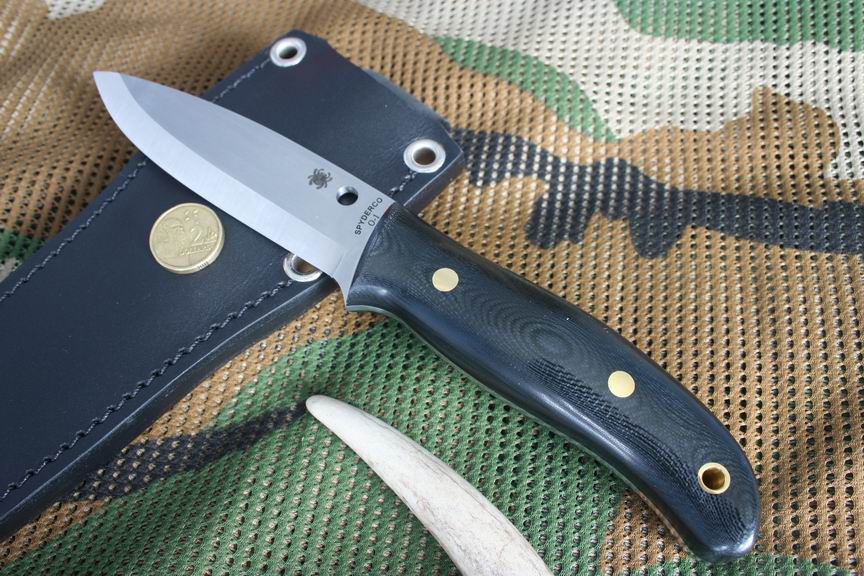 Click Here for Spyderco Bushcraft Pricing, Ratings, and Reviews on Amazon.com
The best part about the knife is that it features a Scandinavian grind along with a 0.14 inch blade thickness which means you won't get any micro rolls or chipping after a heavy Batoning session. Overall, it's a perfectly balanced knife and the polished micarta handle is easy and comfortable to hold. Truly, a joy to use in the outdoors!
I hope you found this discussion of the best bushcraft knife review and selection guide to be useful.  Do you have a different favorite knife that should have appeared on here?