The Cold Steel Survival Edge knife reminds me a lot of the old Japanese hunting knives that I used to own (and love) except that it now feels like an upgraded version. The sheath is very similar to the Mora knife and the blade is razor sharp out of the box.
It comes equipped with ferro rods that snap securely in place on the side and you don't need to worry about the rods coming out thanks to the quillons. The handle is grippy and comfortable to hold while the O-ring at the butt end serves to seal the internal hollow compartment.
An excellent hollow handle knife for camping, fishing and hunting, this is an extremely lightweight, waterproof tool. You also don't need to worry about the quality of the knife since Cold Steel makes really high quality stuff and I've used a lot of their stuff without any worries.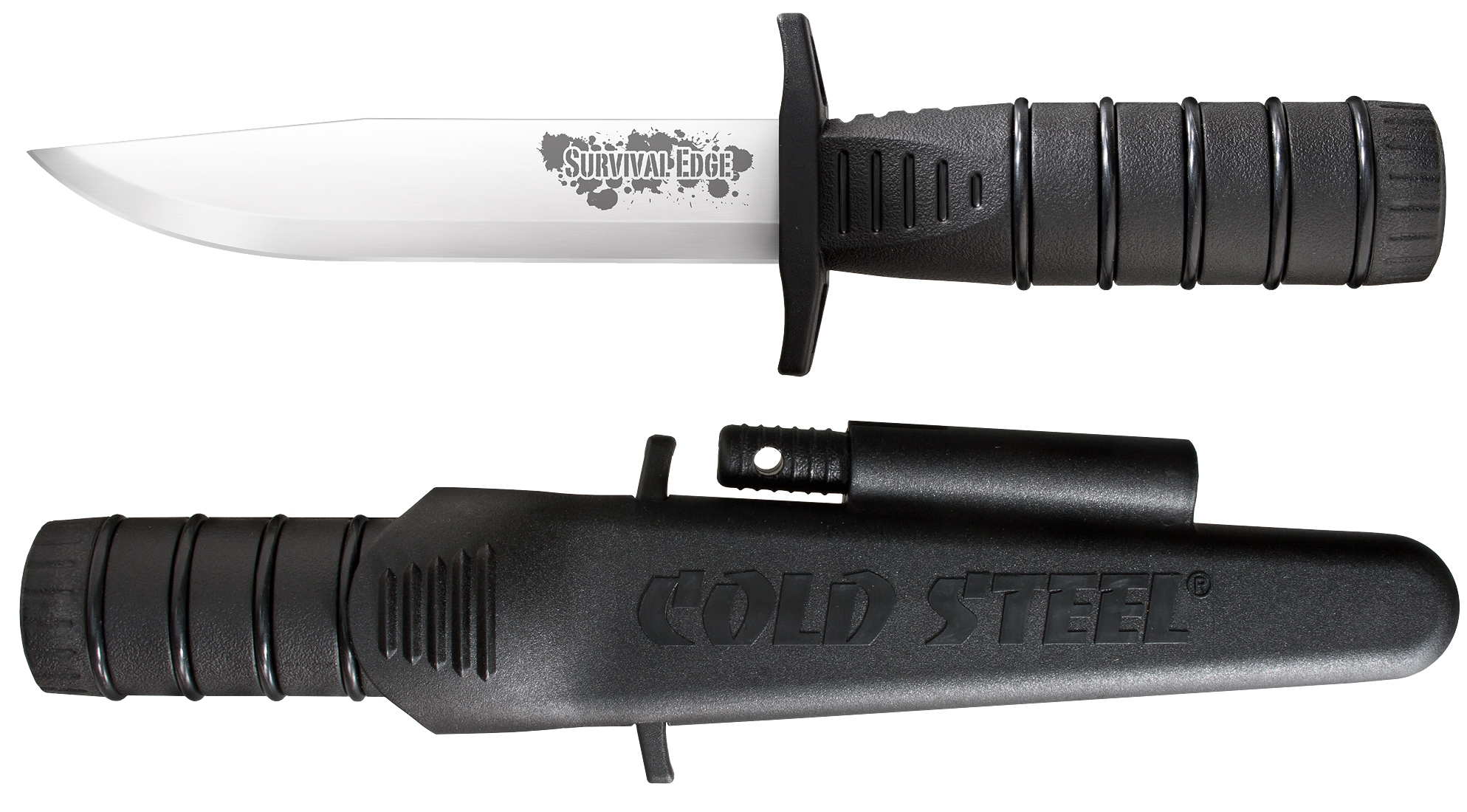 Key Specs & Features:
Knife Length – 9.25 inches
Blade Length – 5 inches
Blade Thickness – 2.5 mm
Weight – 3 ounce
Blade Material – German 4116 Stainless Steel with a Scandi-edge
Made in USA – No
Handle is made from Polypropylene and has a double quillon guard
Cold Steel Survival Edge – Sale & Discount
The price for this lightweight, waterproof, survival knife is just under $45 although the last time I checked, Amazon was offering this at a huge 47% discount (just in time for the holiday period and Black Friday).
If you're looking for an inexpensive, no nonsense survival blade, then this Cold Steel knife should tick all  the right boxes.