I recently tested the Kershaw 1660SWBLK Leek Folding Knife and found it to be a good, slim folding knife with an easy to carry design. I liked the modified drop point shape of the blade and that made this a really good slicing knife.
The blade itself is made from 14C28N high-performance Sandvik stainless steel and one that's known to retain a good edge over a long period of time. The best part is that the Kershaw 1660 came with Speed safe assisted opening for fast and easy one handed opening.
It also has a drilled hole in the handle for you to attach a lanyard (I used mine with a parachute cord) and if you're one who looks only at "Made in USA" knives, then this might be a really good choice for you.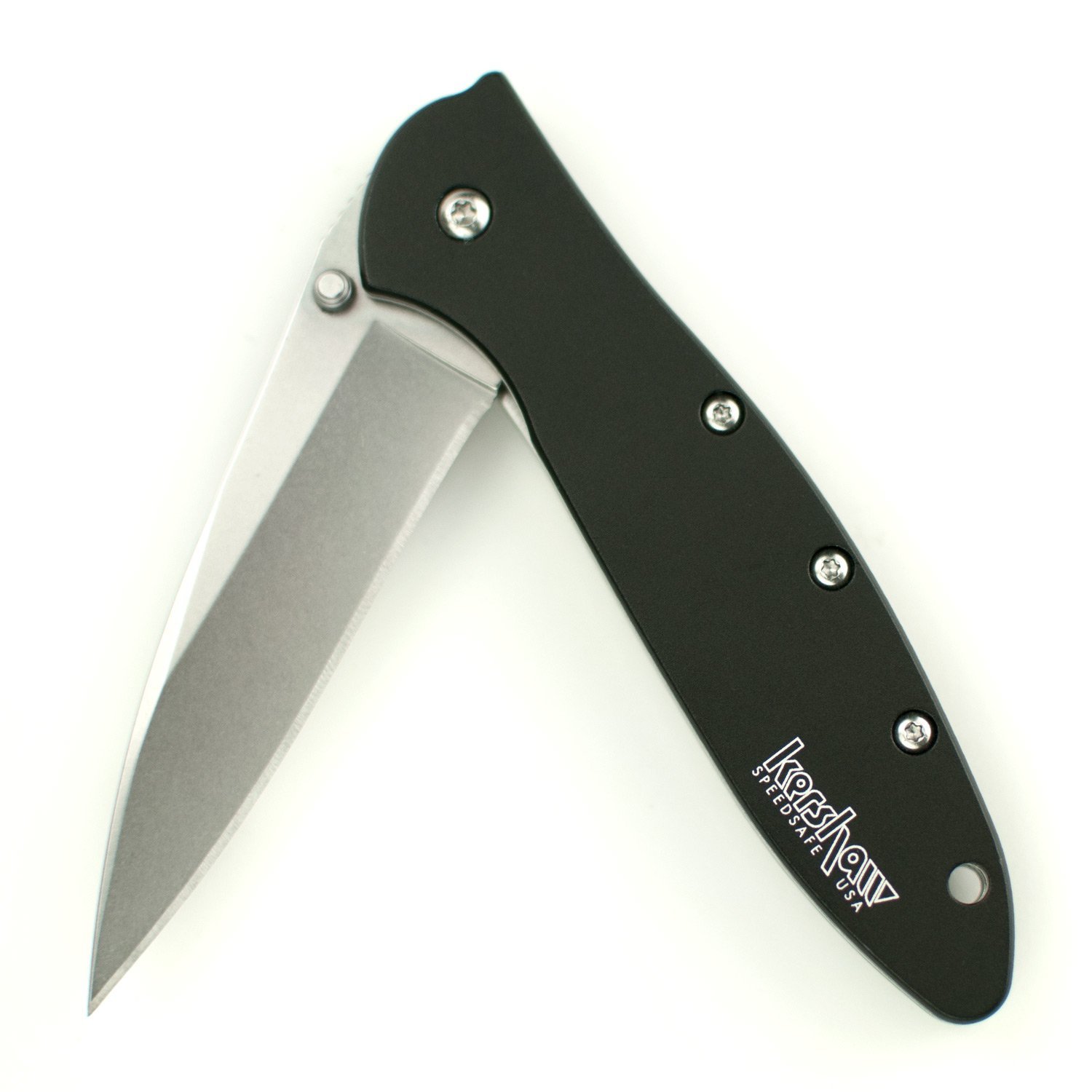 Key Specs & Features:
Knife Length – 7 inches
Blade Length – 3 inches
Weight – 2.4 ounce
Blade Material – Sandvik 14C28N with a stonewashed finish
Made in USA – Yes
Handle has a DLC coating
Kershaw 1660SWBLK Leek Folding Knife – Sale & Discount
The price for this folding survival knife is just under $80 although at the time I bought it, Amazon was offering this at a huge 51% discount (just in time for the holiday period and Black Friday).
If you're looking for a budget folding knife for all types of situations, then this one's for you.