Being an expert on survival knives and the likes, this is one of the questions that I get asked the most – What is the Best Tactical Knife? And although, you might think it's a simple question, the truth is far more complicated because the choosing the best tactical knife is largely dependent on the need and use of the owner. For example, the choice for the best tactical knife will be totally different for a soldier who's in battlefield than a civilian who needs it for self defense.
Based on my experience and usage of different knives, here's my pick of the top three tactical knives that you should consider:
First up on this list of the best tactical knives is the Gerber Silver Trident that has been designed by Jim Watson who was originally a member of the SEAL 2 team. A full tang knife, this one is a beauty to hold and is as pure a tactical knife as can be.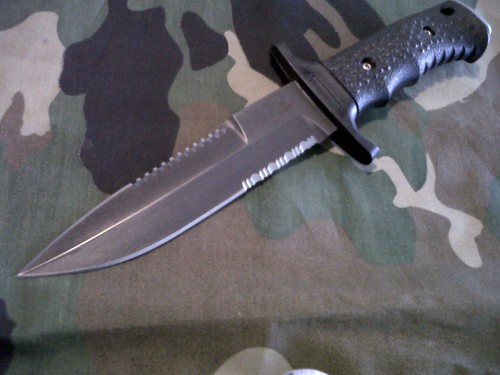 The Gerber Silver Trident features a partially serrated blade while the blade itself is made from heat treated 154CM steel. The heat treatment ensures the knife is super tough and no wonder then that it registers a reading of 59-61 on the Rockwell Hardness test. Another great thing that I personally liked about this tactical knife was that the blade came in a black coating which helps in preventing early corrosion.
Coming on to the handle and it's made of DuPont Hytrel and if you've seen this material in action before, you'll realize that this lends extra strength to the knife. I also found the grip to be particularly nice and this I tested in wet and dry conditions.
All in all, this tactical knife sure means business and with a price tag of around $270, this one should be on your shopping list.
2. Cold Steel Safe Keeper III
Second on my tactical knife list is the Cold Steel Safe Keeper III that doesn't belong to the conventional style of tactical knives. It's mainly a push dagger style knife that you'll normally use as a last ditch defensive measure but the great part about it is that not only is it easy to conceal but it is exceptionally lethal when used correctly.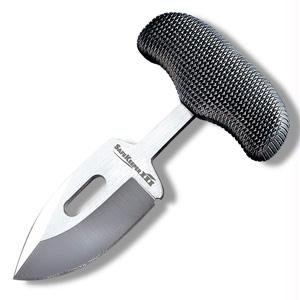 A lot of people are confused when they see this knife for the first time and don't understand the correct usage. When teaching this to my students, I tell them to imagine themselves as Wolverine so that the fist is curled with the blade protruding outside. It works like a charm always!
The Cold Steel Safe Keeper III is meant to be used in situations that require a thrust or a slashing motion and because it's small and light, it's extremely easy to use and very difficult to disarm. It features a plain, double edged AUS-8A blade and with a price tag of just $75, it justifies its inclusion into this list.
And finally, completing my list of the top three tactical knives is the very impressive, Spyderco Yojimbo 2 that has been designed by the famous and highly regarded knife fighting expert Michael Janich.  Michael was also the designer for the original Yojimbo and this second version improves on the first one in many aspects.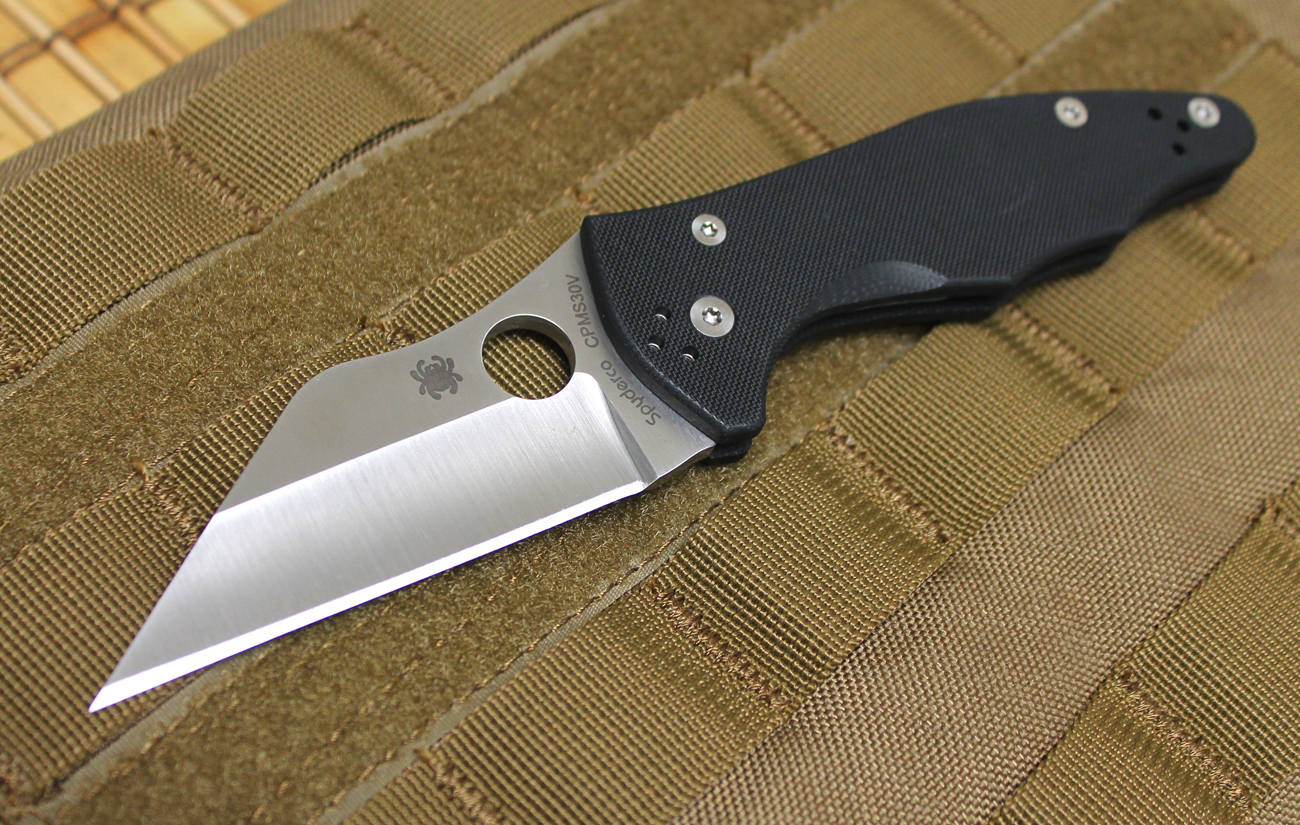 First of all, the blade in this knife is the highly effective Wharncliffe blade, which is legendary in its ability to slice and cut with extreme ease. It does this purely by transferring all the energy to the tip of the blade that itself has a straight edge and is made from S30V steel.
Designed to be used with a thumb forward position, the Yojimbo 2 is a classic Janich design that features a textured G10 polymer resin which prevent the knife from slipping even under extreme slippery conditions. This ensures a strong grip along with efficient and maximum cutting power.
The Yojimbo 2 costs just under $185 and if you're looking for a top tactical knife, then this has got to be in your consideration set.
So did you find the best tactical knife? Let me know in the comments below.